SPECIFICATION


The frame is the soul of the bike and, therefore, the most important part of it. Our frames and forks are manufactured from CrMo double butted steel pipes. This type of material is used only for premium products, the high carbon steel has a very high tensile strength and the double butted geometry of the pipes makes it very light.
This CrMo alloy allows a thinner tube geometry while keeping the mechanical properties and performance of the material. This results on a high-strength light-weight flexible frame (and fork) that we, then, make stiffer. Some feel that stiff is good, others that stiffer is better, and then others that stiffest is best."
Double Butting
As the tube is shaped, extra material is allowed internally at each end of the tube. By increasing these areas of the tube, the overall tube wall thickness can be reduced, thus saving weight.The fork is built of CrMo steel, with lugged welding to join the tubes, gives a good strengths and classic look.
The frames painting
The frame is well rust protected. Painting process consist of several steps including zinc phosphating, primer and top coating. We use best paint suppliers.

The 28 inches wheels ZAC 19 Made in Denmark
– alu double wall
– pin joint spokes
Be it for trekking bikes or for mountain bikes, the ZAC 19 serves all.
To have the right rim on the right bike, ryde offers a broad range of standard rims. These are available for bicycle manufacturers and many of these rims are developed together with some of the best bicycle companies or wheel builders of this world. This range varies from lightweight mountain bike rims to heavy duty aluminium rims and almost indestructible stainless steel rims
Tyres MICHELIN PROTEK
Michelin Protek offering the best grip. In order to give the rider best efficiency and performance we equip our bikes with ricing size tyres size 700X28C. you can pump this tyres up to 5 bars which gives you minimum possible rolling resistance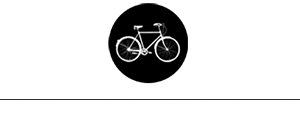 Tektro R559 Road Brakeset,
These brakes are for a Road bike. Extra-long reach calliper 55mm to 73mm Dual pivot calliper brake set Forged alloy arms with adjustable angle cartridge pads. Quick release mechanism for quick and easy wheel installation. In Combinations with Tektro brake lever makes braking smoothly and effective.
Tektro R559 Road Brake set Features:
System: Dual Pivot Calliper Brake
Material: Forged aluminium arms
Pads: P422 adjustable angle cartridge pads
Dimension: 53-73mm (Long arms)
Most of the bikes are manufacture equipped their bikes with powdered aluminium made brakes. This was originally produced by mechanical means using a stamp mill to create flakes.
Our brakes are made of Forged alloy makes the brakes much stronger and efficient.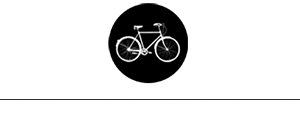 Crank set made by Strong Light in France. Aluminium set with chain guard made of from Aluminium 6061-T6.
Gears – best for city use made by Shimano and Sram 3 gears, and 2 gears Sram automatic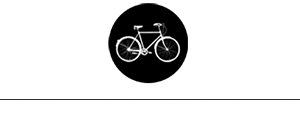 Brooks B67 – the legend from England
"first featured in the 1927 catalogue. Classically sprung for supreme comfort, the B67 and B67 S feature single rails for attachment to modern"